Tagliata tandoori – Beef tagliata Indian-style
Tagliata tandoori – Beef tagliata Indian-style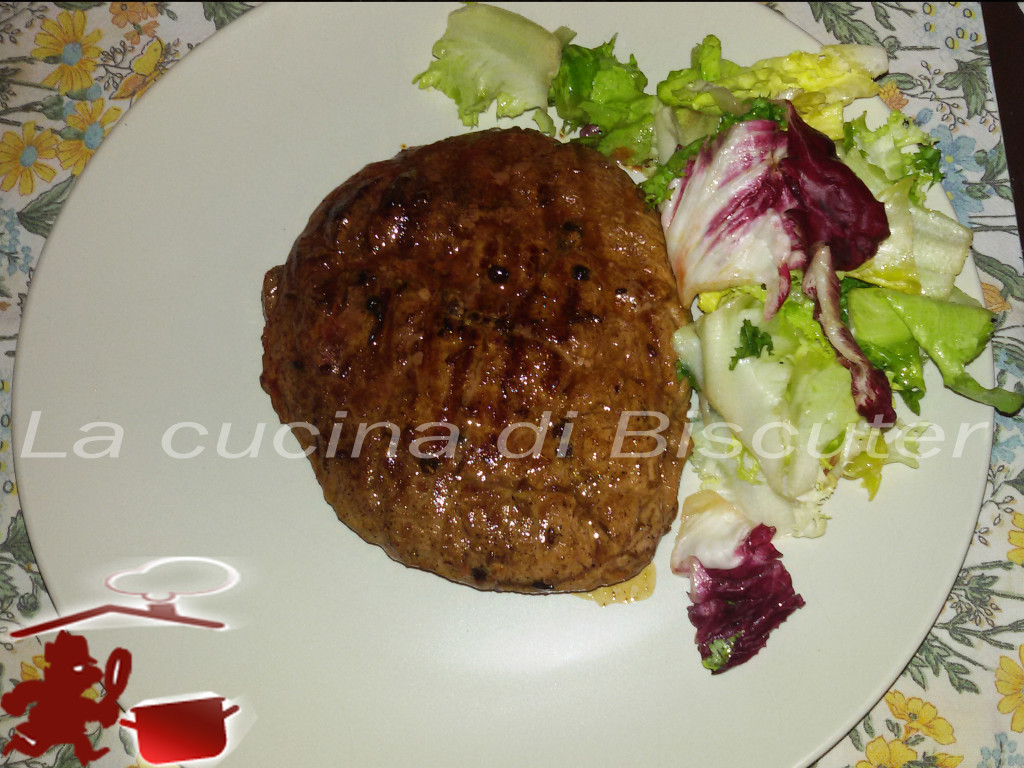 Ecco la ricetta per un secondo a base di carne diversa dal solito. La tagliata tandoori, è carne di manzo posta in una marinata di chiara ispirazione indiana utilizzando lime, cumino, pepe paprika e coriandolo.
Se amate la cucina orientale, questa ricetta fa per voi!
(Here is the recipe for a second meat unusual. The Beef tagliata Indian-style is put into a marinade with lime, cumin, pepper, paprika and coriander.
If you love Asian cuisine, this recipe is for you!)
INGREDIENTI: 
INGREDIENTS: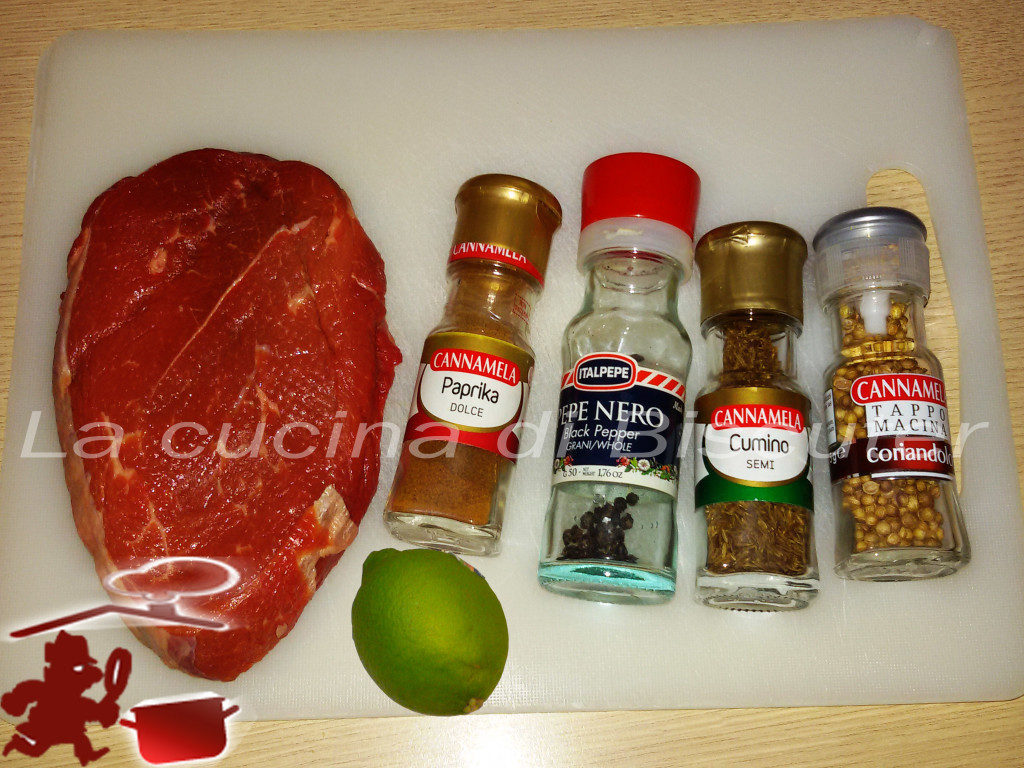 Per 1 porzione
350 gr di tagliata di manzo
1 cucchiaino di semi di cumino pestati
1 cucchiaino di coriandolo secco
1 cucchiaino di pepe nero in grani
1/2 cucchiaino di paprika
Sale
1/2 lime (succo)
3 cucchiai di olio di extra vergine di oliva
For 1 portion
350 grams of sliced beef
1 teaspoon crushed cumin seeds
1 teaspoon dried coriander
1 teaspoon black peppercorns
1/2 teaspoon paprika
salt
1/2 lime (juice)
3 tablespoons extra virgin olive oil
PREPARAZIONE:
PREPARATION:
Incidi la carne con un coltello ben affilato in modo da formare dei rombi.
Slash a side of tagliata (steak)  with a sharp knife into diamond shake.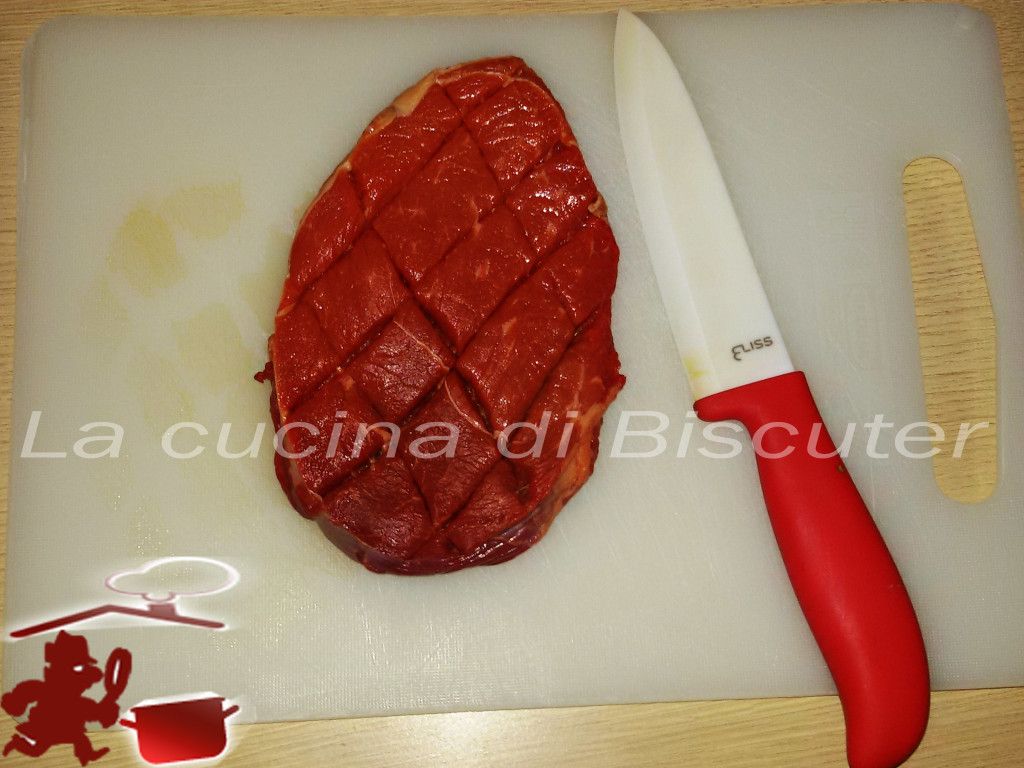 Metti i semi di cumino in una ciotola e con un cucchiaio schiacciali leggermente, aggiungi il coriandolo macinato la paprika in polvere il pepe in grani, un paio di cucchiai di olio e mescola, ora aggiungi il succo del lime, mescola bene.
Put the cumin seeds in a bowl and with a spoon crush them slightly, add the ground coriander, paprika powder, peppercorns, a couple of tablespoons of extra virgin olive oil and mix, now add the lime juice, mix very well.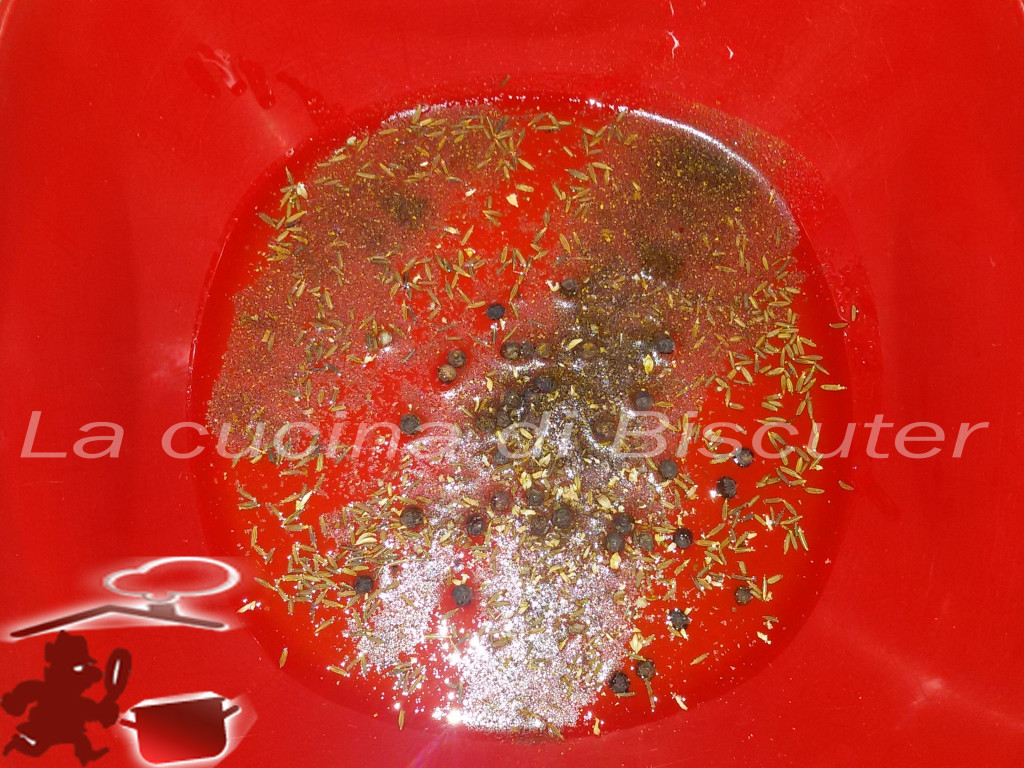 Adesso prendi la tagliata e coprirla con la marinata.
Now take the tagliata and cover with the marinade.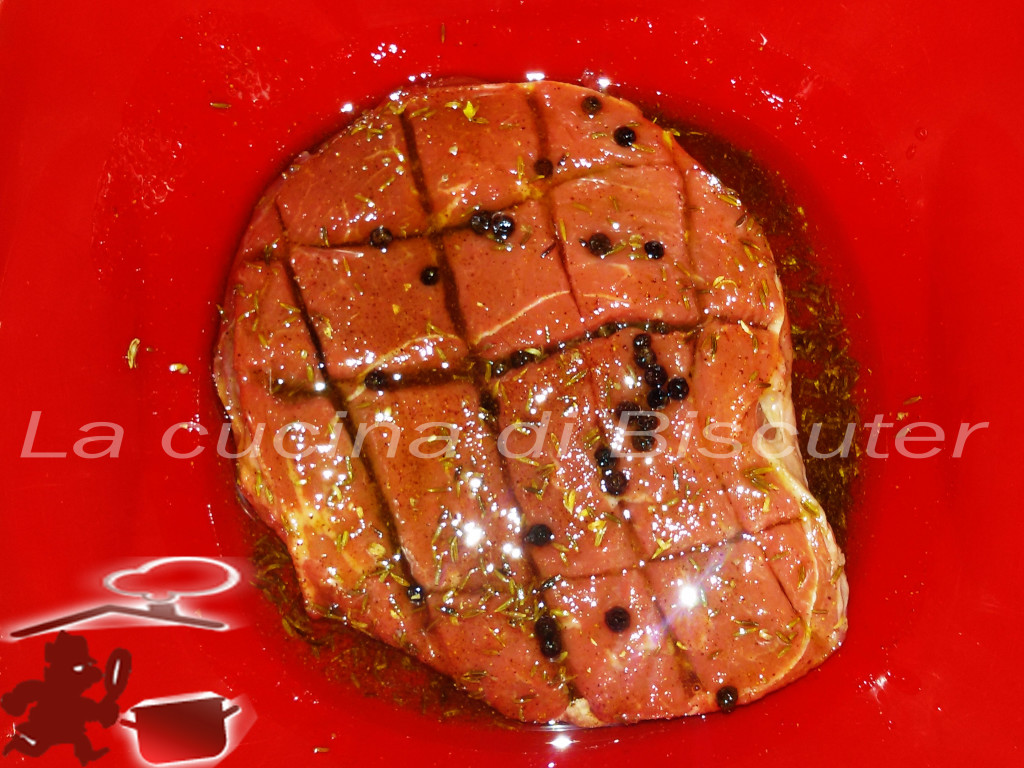 Lascia riposare in frigorifero per circa un paio di ore, girando la carne ogni 20 minuti circa, copri la ciotola con una pellicola di plastica.
Metti la griglia sul fuoco e scalda bene, togli la carne dalla marinata e disponila lentamente sulla griglia ed inizia a rosolare.
Let stand in the refrigerator for about a couple of hours, turning the meat every 20 minutes, cover the bowl with plastic wrap.
Put the grill on the stove and warms well, remove the meat from the marinade and place it slowly on the grill and start cooking.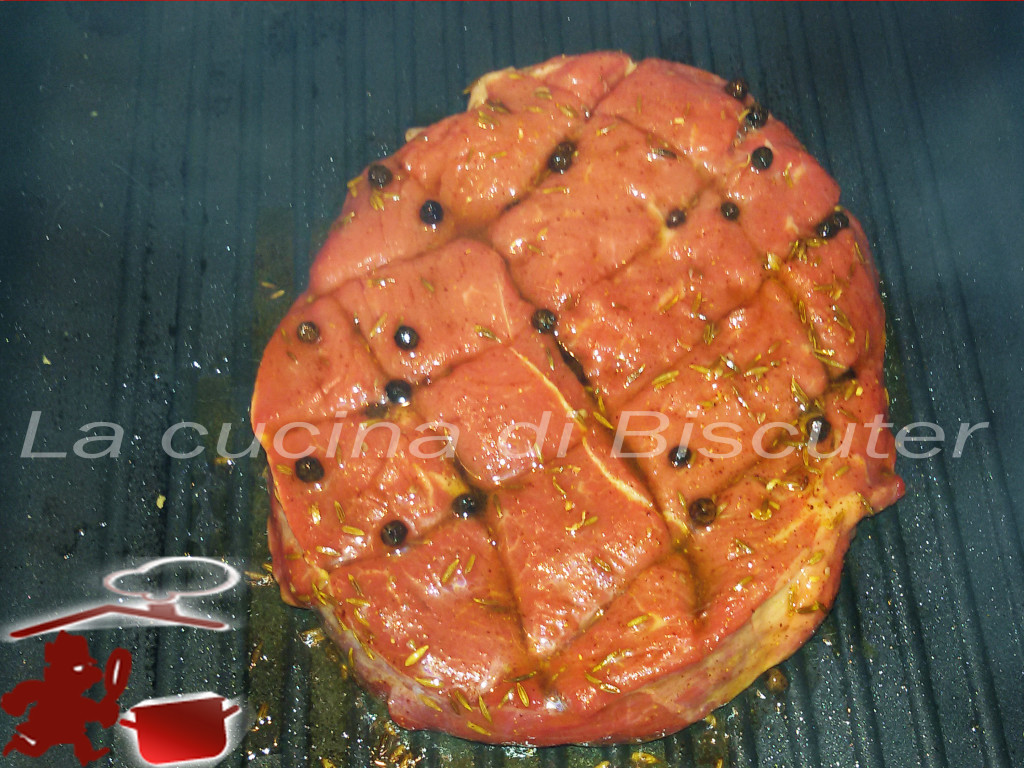 Cuoci la tagliata tra i 3 ed i 6 minuti per lato, in base allo spessore della carne ed al grado di cottura desiderato. Passati 2 minuti circa, non appena un lato della carne si sarà dorato, usa le pinze per girare la carne sull'altro. Filtra la marinata e 2 minuti prima che la tagliata sia pronta, aggiungila alla carne e fai insaporire.
Cook the tagliata between 3 and 6 minutes for side, depending on the thickness of the meat and the desired cooking level. Passed about two minutes, not just one side of the meat is browned, use tongs to turn the meat on the other side. Filter the marinade and 2 minutes before the tagliata is ready, add it to the meat and make them taste.

Controlla la cottura. Se usi il termometro a lettura istantanea la temperatura dovrebbe indicare almeno 60°C nella parte più spessa. A cottura ultimata regola il sale e disponi la carne su un piatto con il sughetto e lasciala riposare per 2 minuti, servi immediatamente.
Check the cooking. If you use the thermometer the temperature should indicate at least 60 ° C (140° F) in the thickest part. After coking regulates salt and arrange the meat on a platter with the sauce and let it for 2 minutes, serve immediately.