Peperoni Gemista – Pepper Gemista
Un originale piatto Greco   "Gemista" – peperoni ripieni di carne macinata e riso. Hanno un profumo intenso soprattutto quando sono in cottura.
Provali non ti pentirai !!
A very Greek main dish "Gemista" – peppers stuffed with minced meat and rice. They smell great while they're baking.
Try it you will not regret !!
INGREDIENTI per 4 persone:
INGREDIENTS for 4 serves: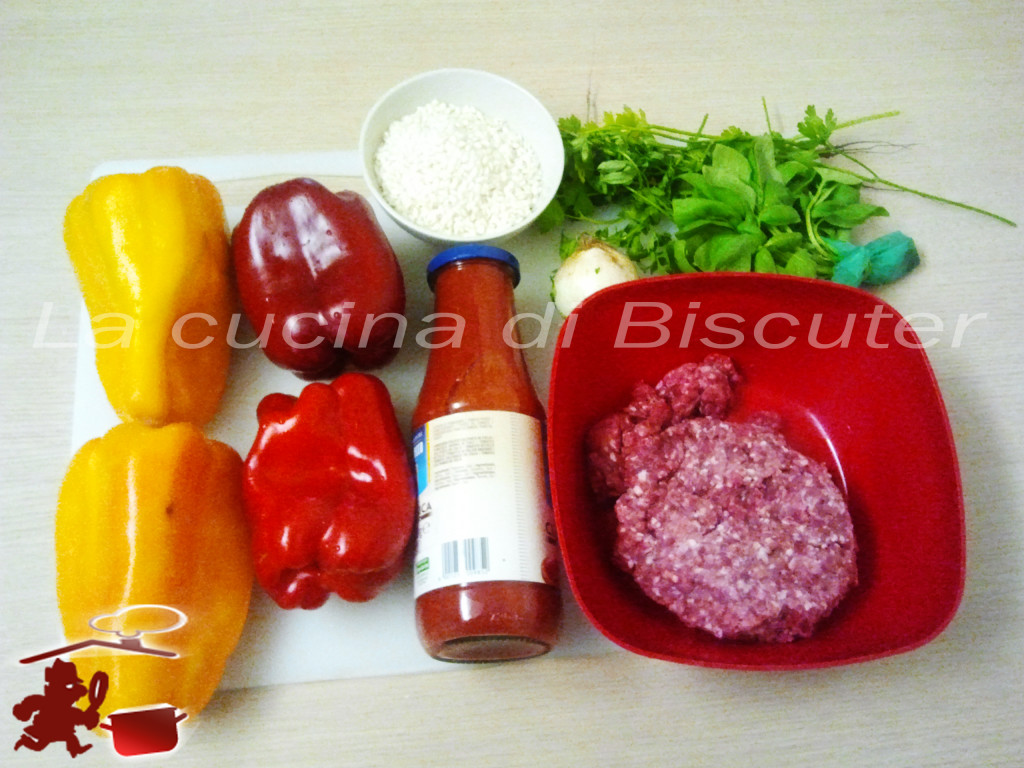 4 peperoni grandi (rossi, gialli o quelli che preferite)
700 gr di carne macinata
1 tazza di riso Ribe
1 bicchiere di vino bianco
1 mazzetto di prezzemolo
1 mazzetto di basilico
1 cipolla
6 cucchiai di olio extravergine d'oliva
1 cucchiaio di concentrato di pomodoro
Sale q.b.
Pepe q.b.
4 large sweet bell peppers (red, yellow  or multicolored)
1+1/2 lb ground beef
1 cup ribe rice
1 cup of white wine
1  small bunch of parsley
1 small bunch of basil
1medium onion
6 tablespoons of extra virgin olive oil
1 tablespoon of tomato concentrate
Salt q.s.
Pepper q.s.
PREPARAZIONE:
PREPARATION:
Preriscaldare il forno a 180 ° C. Lavate i peperoni e tagliate la calotta superiore dei peperoni,
Preheat oven to to 375° F (180°C). Wash the bell peppers and slice off the top of the peppers,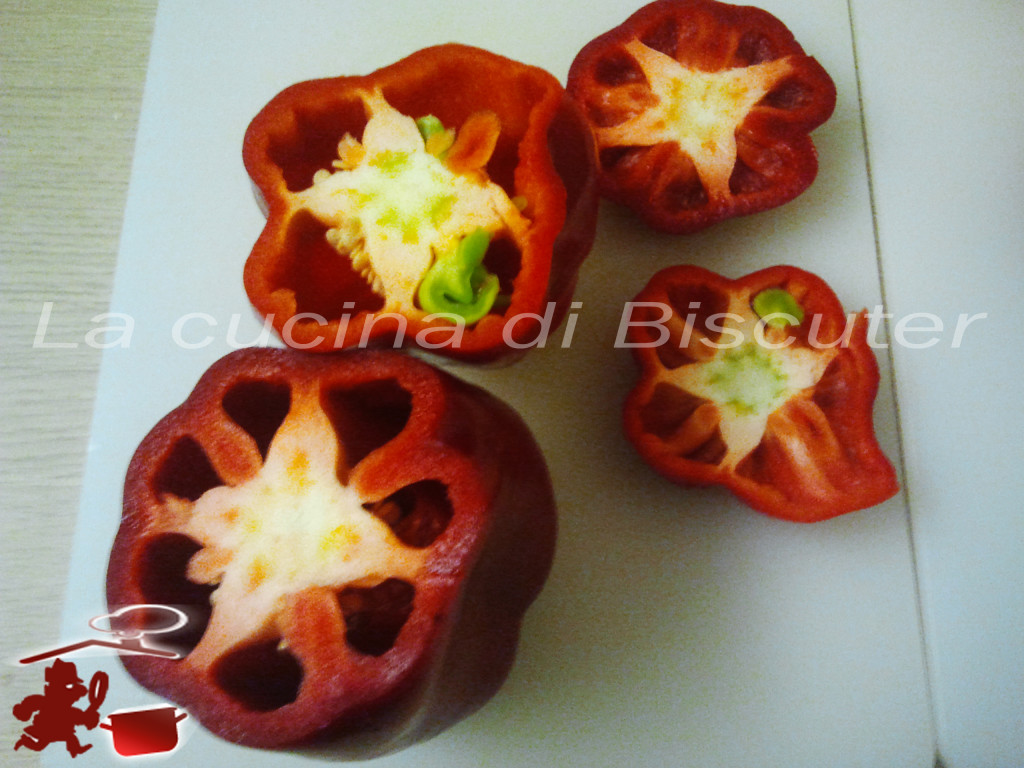 togliete le parti bianche e i semi , cercate di non bucare i peperoni, cospargere l'interno dei peperoni con il sale, e mettere da parte.
removing the ribs and seeds while unrolling the pepper without puncturing, sprinkle the insides of the peppers with the salt, and set aside.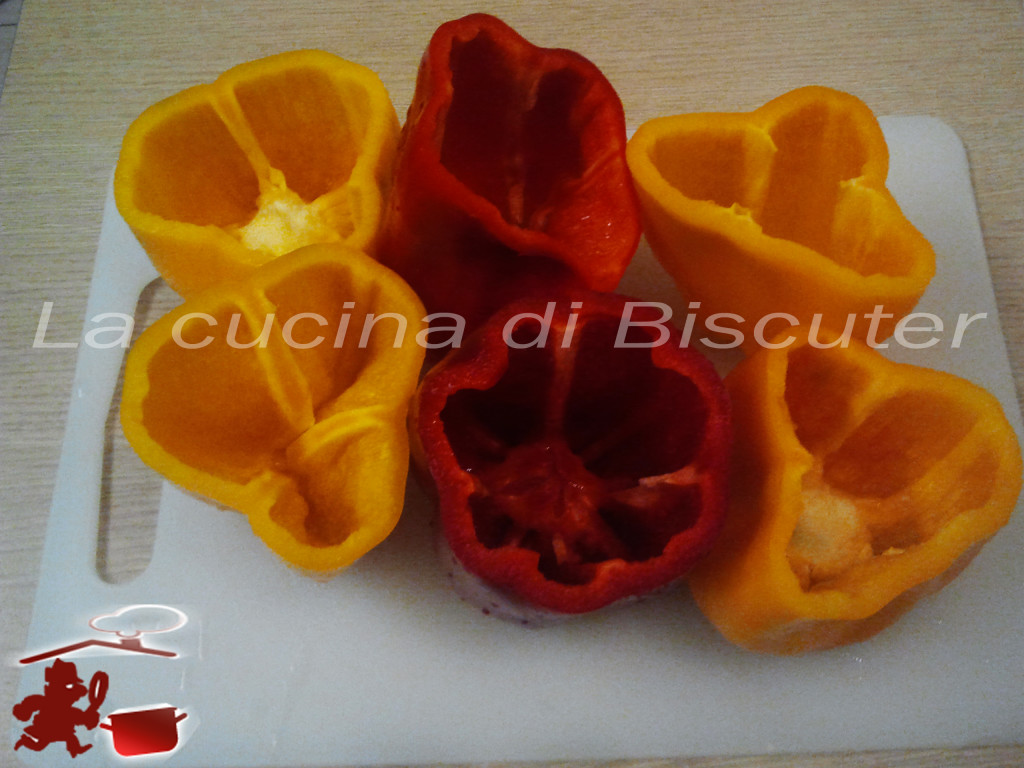 Lavare il basilico e il prezzemolo, asciugare e tritare finemente.  Prendete la cipolla e tritate anche questa finemente.  Wash the basil and the parsley, dry and finely chopped very well. Take the onion and finely chopped.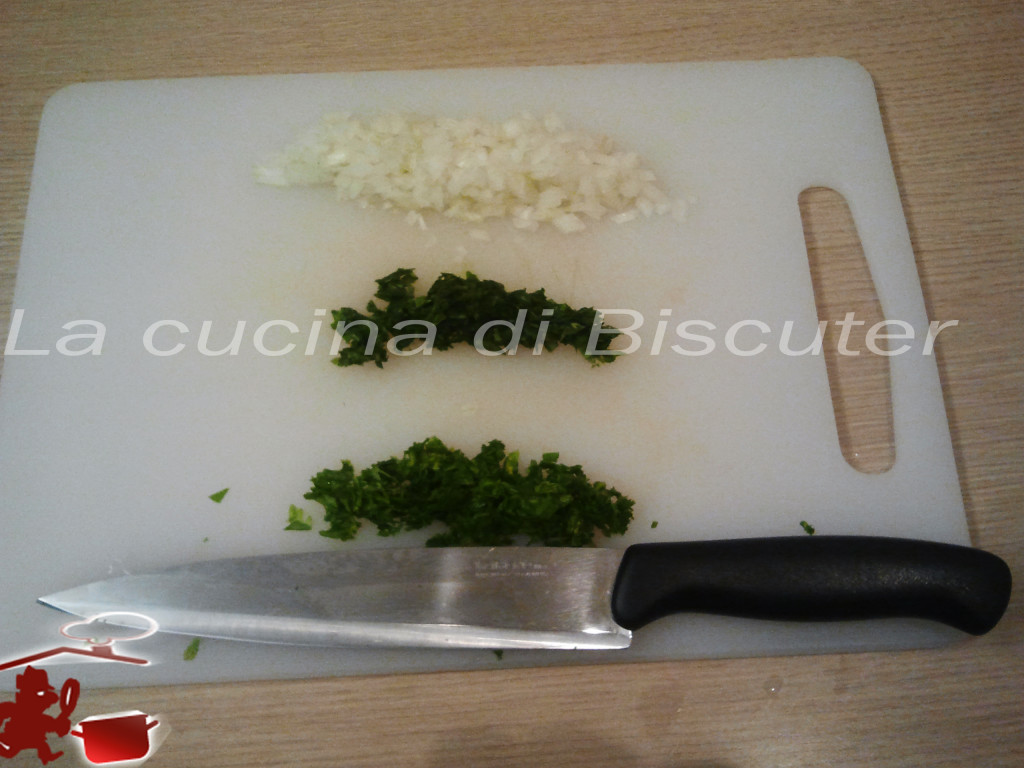 Soffriggere la cipolla con 4 cucchiai di olio d'oliva in una padella a fuoco medio-alto fino a che non siano trasparenti.
Sauté the onions with 4 tablespoons of olive oil in a frying pan over medium-high heat until they are caramelized.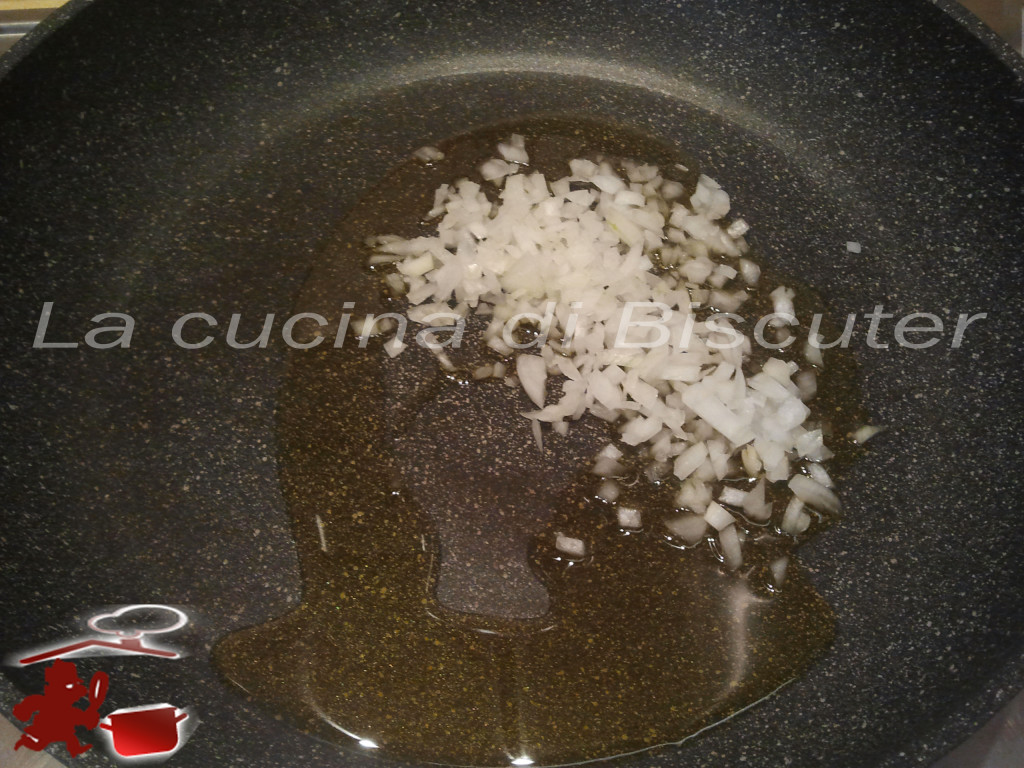 Aggiungete il basilico e il prezzemolo e cuociamo per qualche minuto.
Add the basil and the parsley and cook for a few minutes .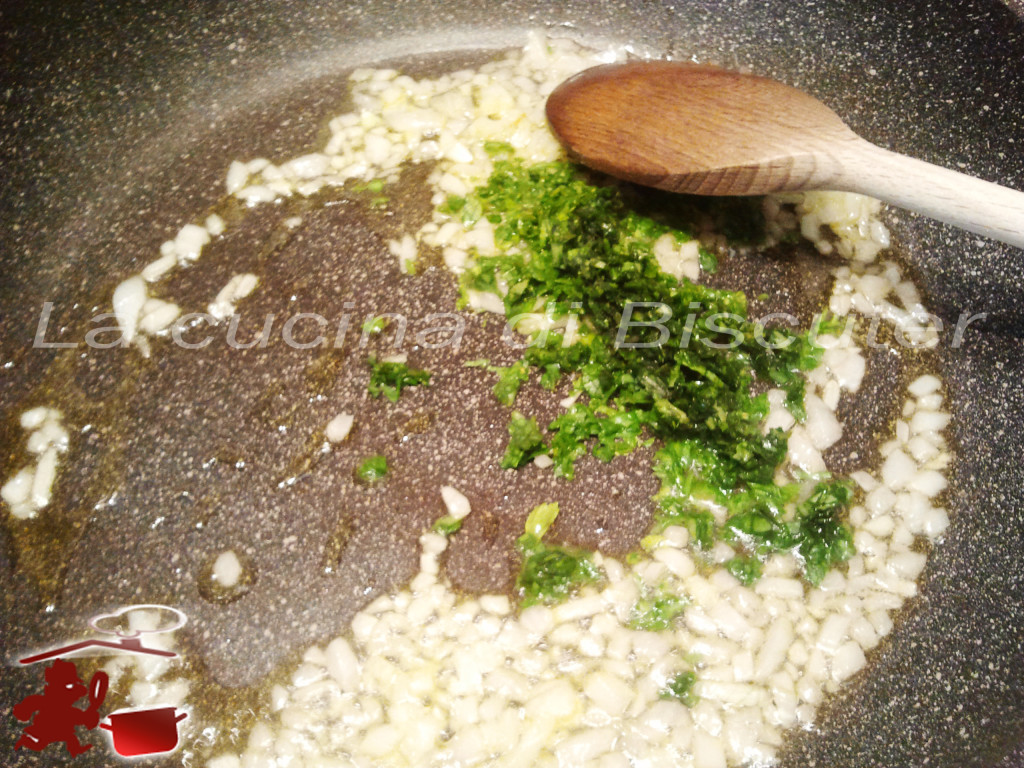 Aggiungete la carne macinata e soffriggete fino a doratura.
Add the ground beef and sauté until brown.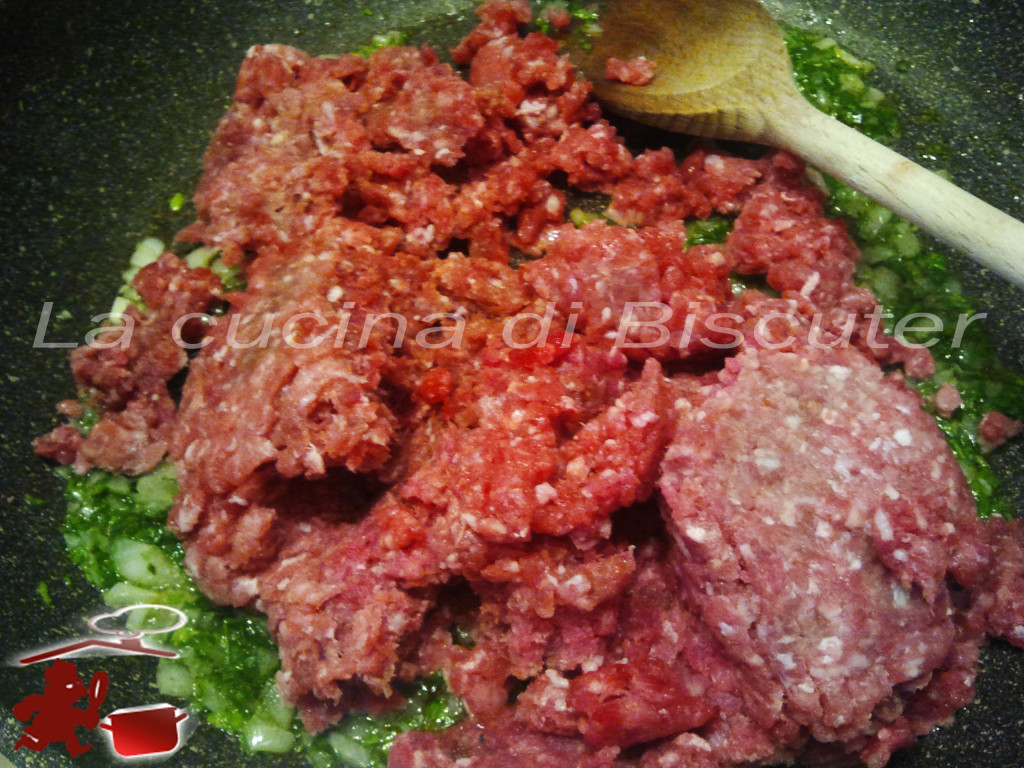 Aggiungete il riso, fate cuocere per qualche minuto e
Add the rice, cook for a few minutes and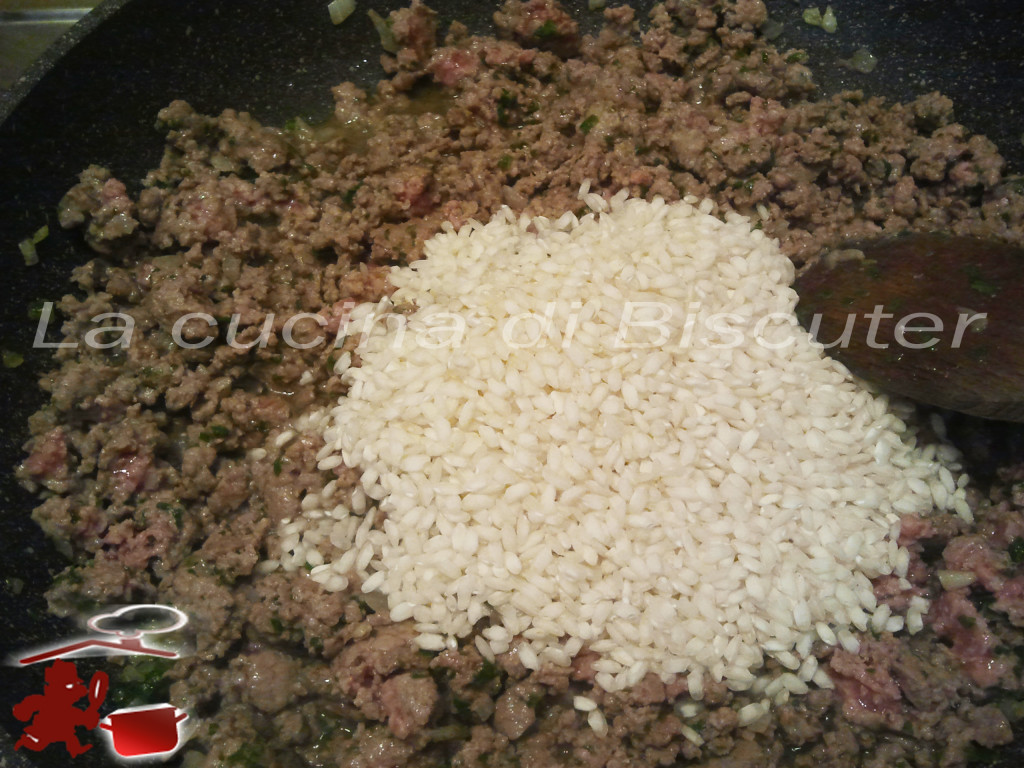 incorporiamo il vino,
add wine,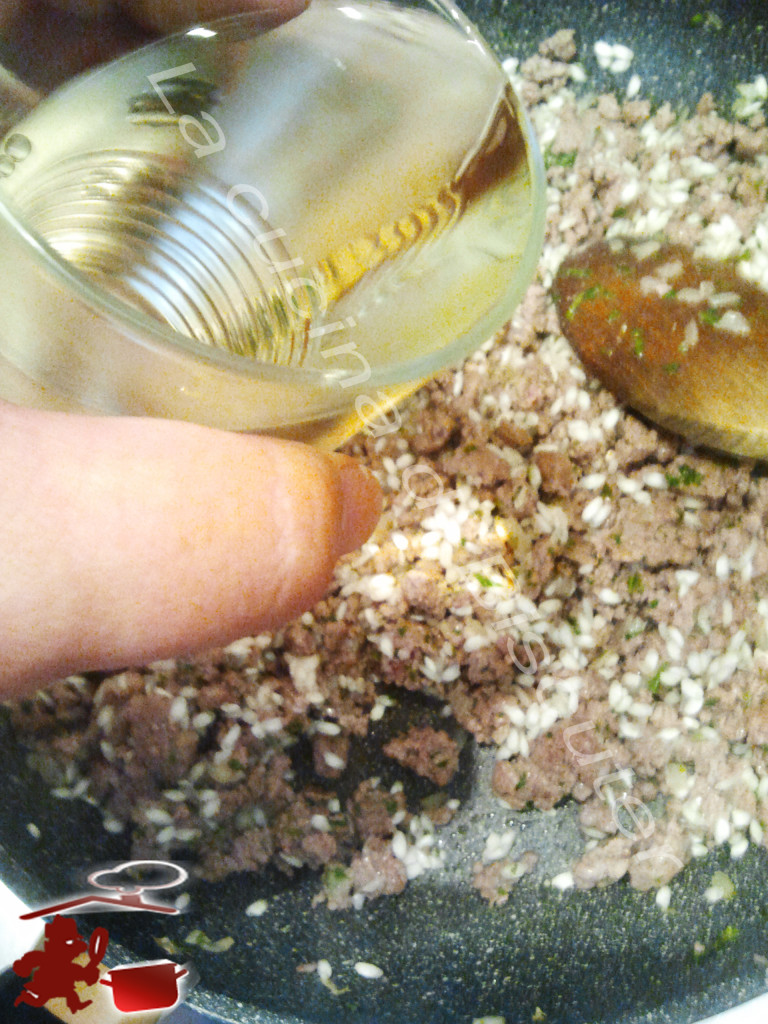 il concentrato di pomodoro, il sale e il  pepe mescola tutto bene, ricordarsi di cuocere il riso per metà del tempo indicato nella confezione.
tomato concentrate,  salt and pepper mix everything well remember to cook the rice for half the time specified in the package.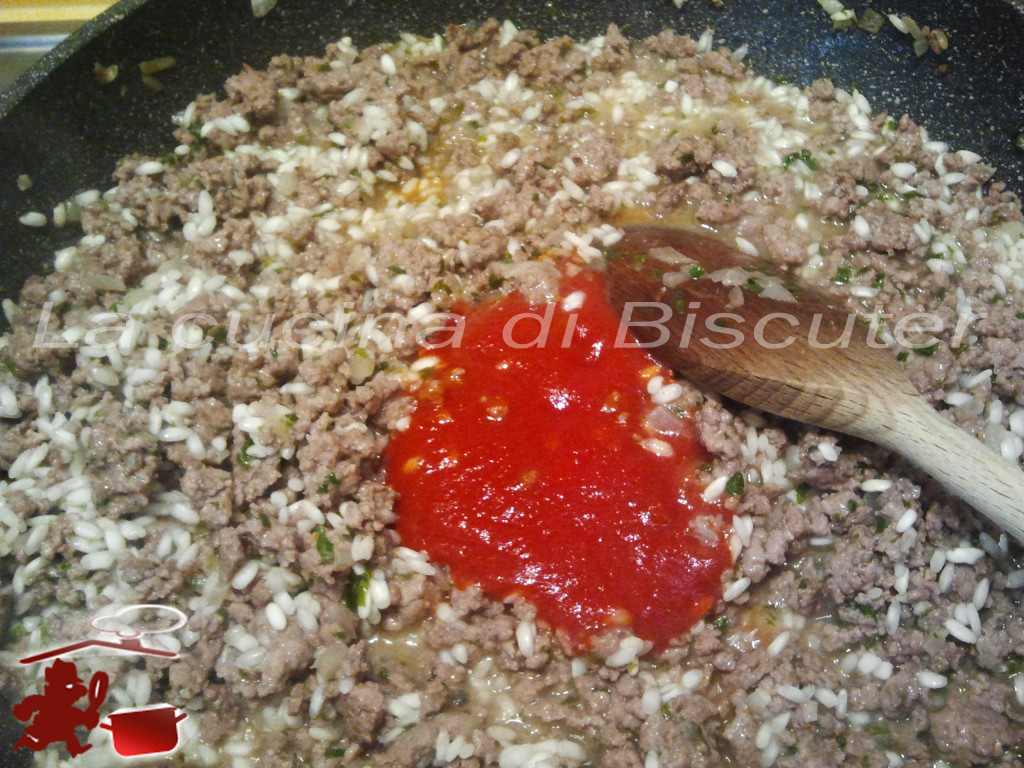 Togliere la padella dal fuoco e lasciare raffreddare.                                                                                                               Remove the pan from heat, and allow to cool.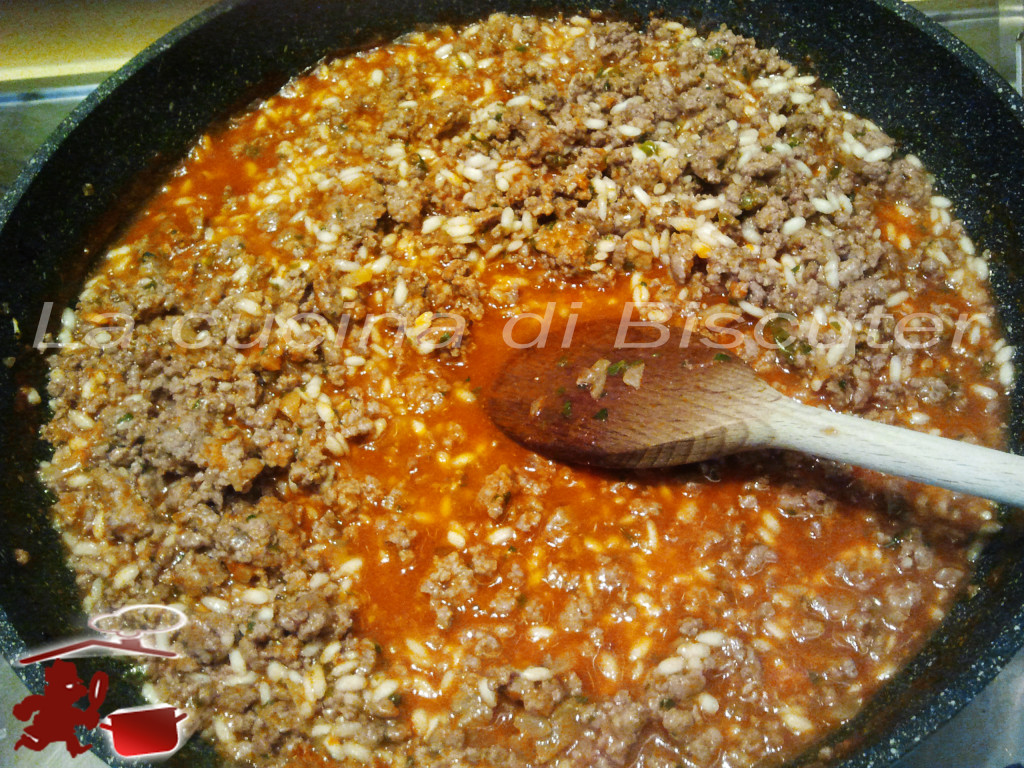 Disporre i peperoni vuote in una teglia unta d'olio e
Arrange the empty peppers in a baking dish oiled and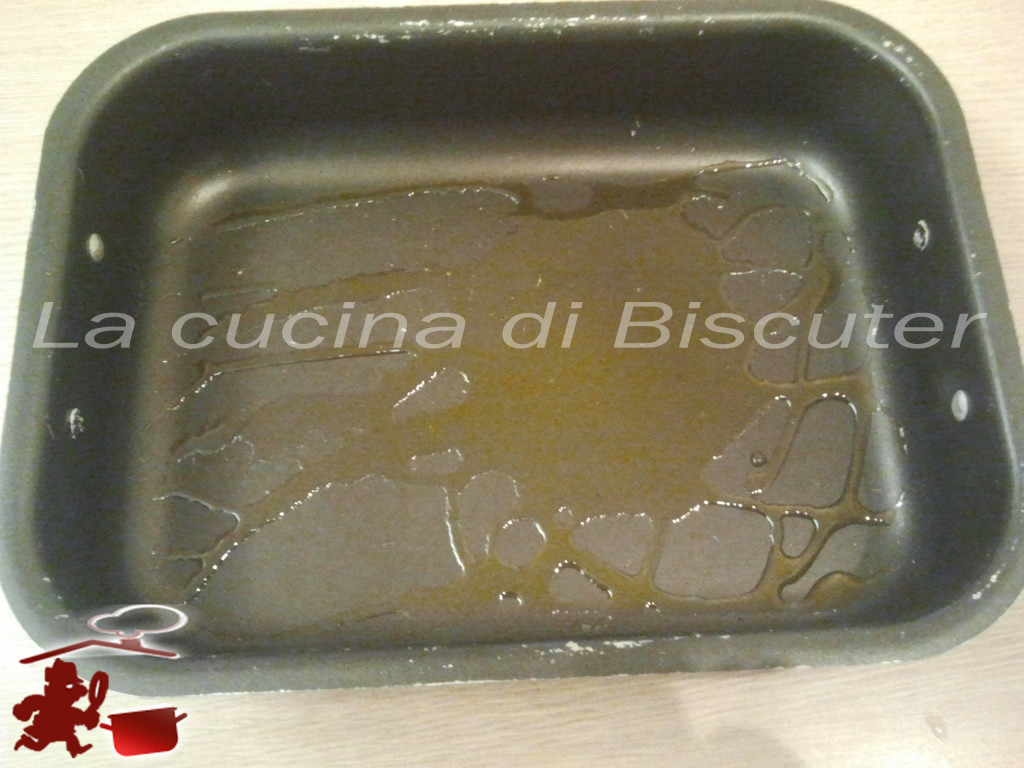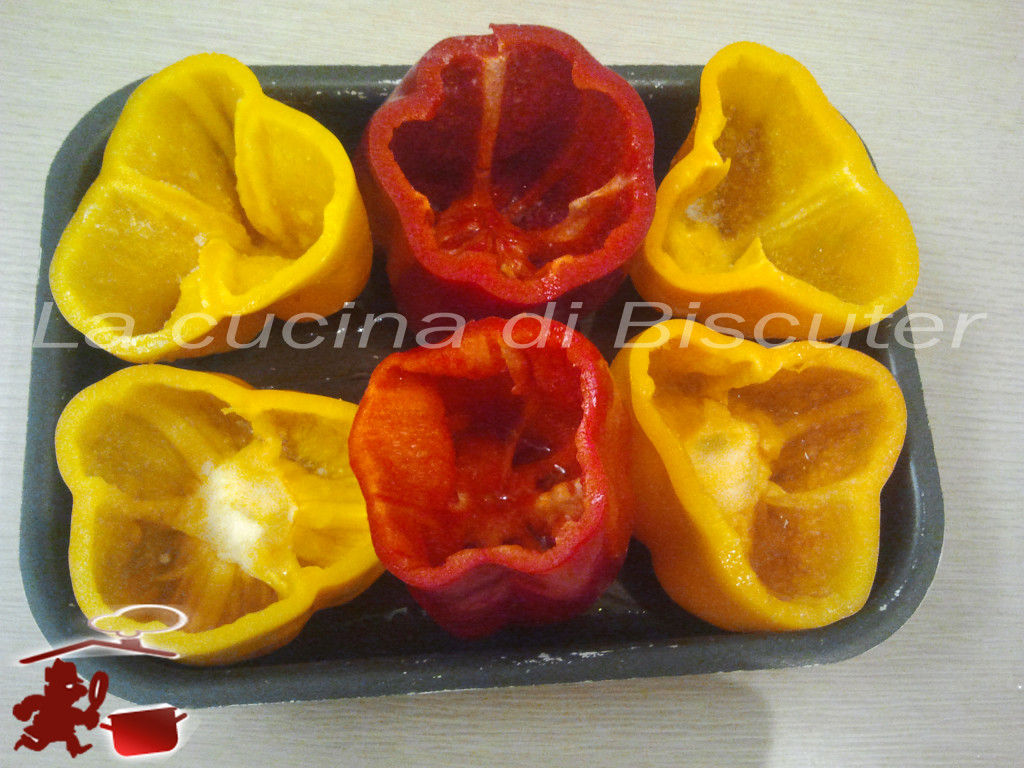 riempire con il ripieno, poi ricoprire con le calotte. Cuocere in forno per 45-50 minuti.                                                    fill with the stuffing, then cover with the tops. Bake for 45-50 minutes.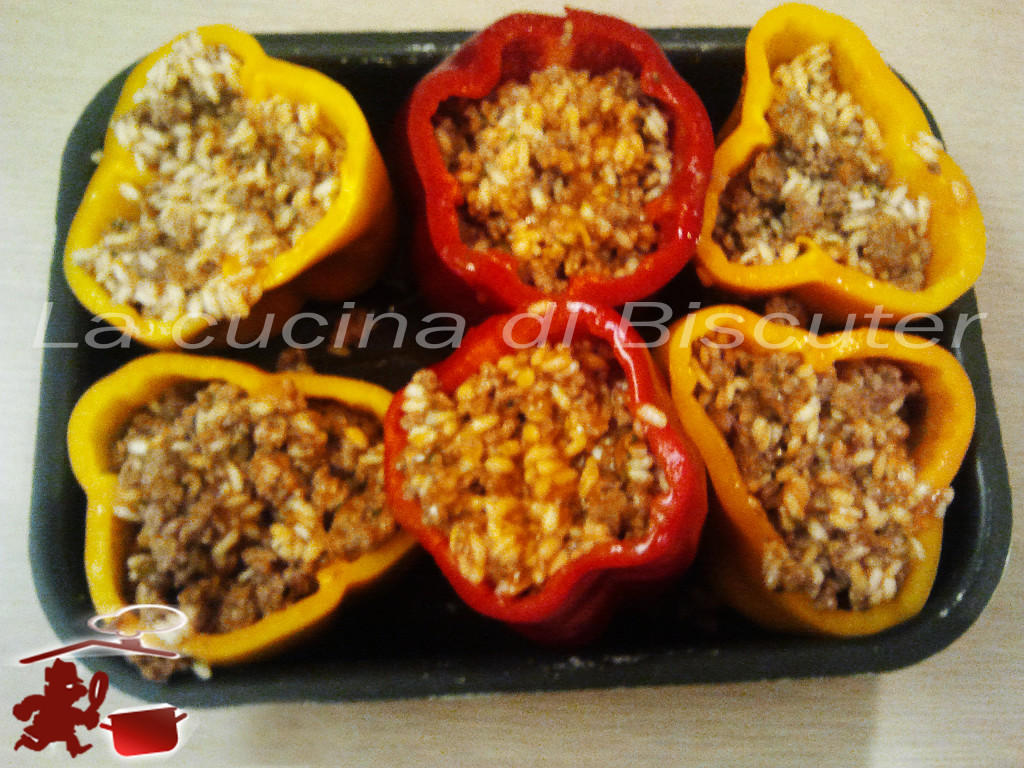 Ogni 10 minuti irrorare i peperoni con l'olio d'oliva dalla teglia.
Every 10 minutes brushing the peppers with the olive oil from the baking dish.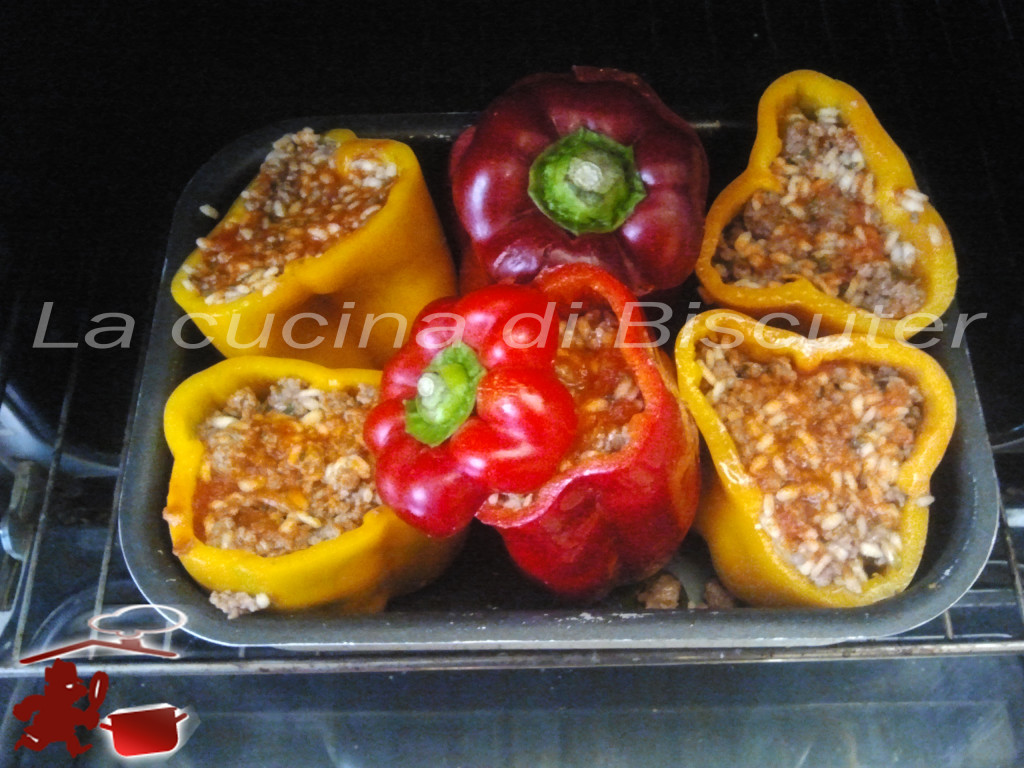 Quando i peperoni saranno dorati (se non fosse così accende per qualche minuto il grill del forno) estraete i peperoni e servite i vostri peperoni gemista!